Staff Vacancies
Working at Fernhill School
We are proud of our reputation as a small, friendly school, built on strong, traditional values, where exceptional pastoral care, the acceptance of others and the celebration of diversity and excellent academic achievement for all are the cornerstones of our success. We have a committed, loyal and talented team of leaders, teachers and support staff. As a new member of staff you will be well supported: we have an induction process, and you will be given an Induction Mentor. We see professional learning as a major strategic priority.
Our dynamic, forward thinking Headteacher is looking for staff who are not afraid to take risks and innovate both inside and outside the classroom. We guarantee that anyone who visits our school will want to become part of our exciting team.
Fernhill School is a mainstream, non-selective, community state secondary for girls and boys aged 11-16. The school is located in Farnborough, Hampshire and has good transport links via the M3 and A331.
Comments from our latest Ofsted report in September 2018
"The atmosphere in lessons is respectful and purposeful. Pupils listen well and follow instructions carefully. They join in discussion and are inquisitive about their learning."
"The school's ambition is to help pupils to be well-prepared for their future and ready to take up their place in the world."
"The leadership team has acted decisively and with determination to improve the school".
SCITT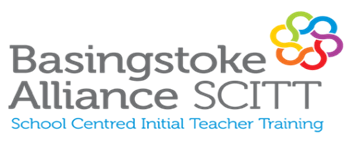 Are you interested in training to teach? The Basingstoke Alliance SCITT offer a unique school- based learning opportunity in collaboration with our school. If you have a degree or are due to graduate in the summer or are considering a career change and would like to train to teach the Basingstoke Alliance SCITT could be the right option for you. To find out more call 01256 275002 and to register for our next information event visit www.BasingstokeAllianceSCITT.com.
Staff Vacancies
Teaching
We currently have no vacancies
Support
We currently have no vacancies
Document links